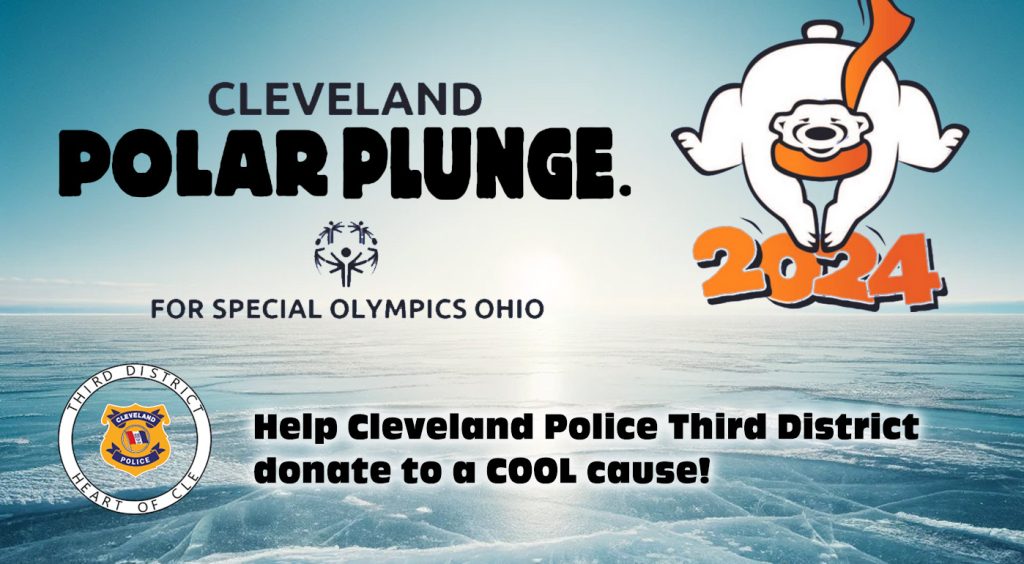 This February, the Cleveland Police Third District is taking a bold leap into the frigid waters of Lake Erie, not just for an invigorating experience, but for a heartwarming cause – the Special Olympics Ohio.
The 2024 Cleveland Polar Plunge is more than just an exciting event; it's a vital fundraiser that unites our community for an empowering purpose. This year, our brave officers from the Third District are plunging to show their support for the over 20,000 athletes of Special Olympics Ohio. 
Special Olympics Ohio has been a beacon of hope, providing sports, health education, and leadership programs for individuals with intellectual disabilities. Our officers' plunge into the icy waters is a symbol of our unwavering commitment to this cause and our solidarity with these extraordinary athletes.
The Cleveland Police Foundation is proud to promote the Third District's team as they embark on this chilly yet meaningful endeavor. Each plunge, each shiver, is a step towards a more inclusive and respectful world.
While not everyone can brave the icy waters, your contributions can make a powerful impact. By donating here to the Third District's Polar Plunge team, you are directly supporting the programs and activities of Special Olympics Ohio, empowering individuals to achieve their dreams and showcase their abilities.
Every donation, big or small, counts towards making a difference. Your support means more than just meeting our fundraising goal; it signifies your commitment to fostering a community where everyone has the opportunity to excel and be recognized for their talents.
Please join us in supporting the Third District's team for the 2024 Polar Plunge. Let's come together to ensure that this plunge creates waves of positive change!