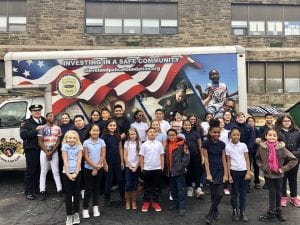 The Cleveland Police Foundation, Community Policing, and Sea of Blue want to thank the students, staff, and families from Westside Community School of the Arts for donating over 1,000 pounds of non-perishable food for the poor and needy.
This food was donated to St. Augustine's Hunger Center to help feed their clientele over the holiday season!!
Westside Community School of the Arts volunteered to participate in this food drive sponsored by the Cleveland Police Foundation and Sea of Blue in an effort to bring police officers and community together for a common cause, to help those in need in Cleveland!!