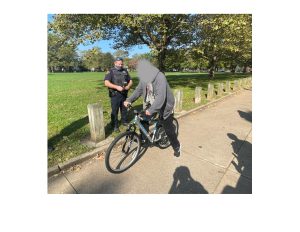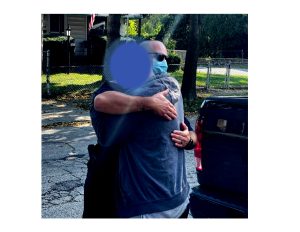 Recently Hannah Shaub from Gracehaven, located on Brookpark Road in Cleveland sent me an email.  Caleb, a young man with special needs had his bicycle stolen in the area of West 140th and Lorain Avenue.  Without hesitation, I contacted the First District Community Engagement Officer Kerry Adams for assistance.  Her fellow CEO Juan DeJesus and other First District officers pooled their money and, along with funds donated by Target purchased the young man a new bike.  Needless to say, Caleb was overjoyed!
This is true Community Policing and is just one example of what our Cleveland Police Officers do on a daily basis!
Thank you to all the police officers and Target for your caring and compassion for Caleb, who will always remember the Cleveland Police and this special day!
Submitted by Bob Guttu, CPF Community Outreach Coordinator