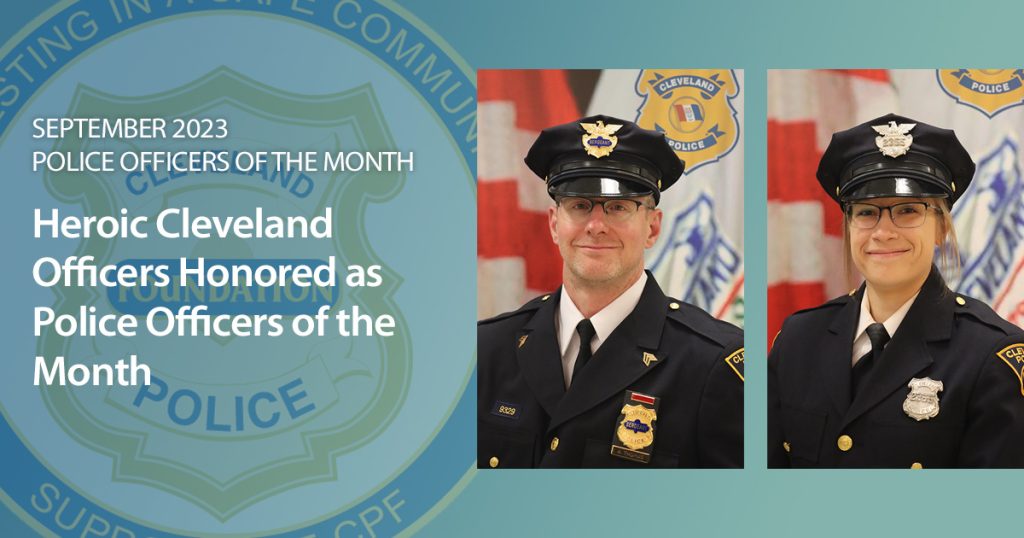 Above: Sgt. Andrew Thomas and Officer Jessica Wolski
In the early morning of September 4, 2023 a suspected intoxicated driver drove a truck into an apartment building where a young boy ( Lorenzo ) was sleeping in his bed. With Lorenzo trapped underneath the hot engine of the truck, responding officers and firefighters diligently worked to rescue him while other officers arrested the driver who had fled the scene.
Lorenzo suffered third degree burns over a quarter of his body and has been in the hospital recovering since the incident. Sgt. Andrew Thomas and Patrol Officer Jessica Wolski were among the safety forces who responded to the crash and in the aftermath, upon recognizing the gravity of the families situation, arranged a visit with Lorenzo and his mother.
Sgt. Thomas and Officer Wolski then initiated a campaign for donations for the family and bought Lorenzo toys including his favorite characters from Minecraft and Spiderman, and replaced a Nintendo Switch that was destroyed in the crash. Sgt. Thomas also reached out to Onix Outreach who along with a private individual donated new home furnishings to replace items that were destroyed. This included three new beds and three dressers that will be delivered to the family once they find a new home.
It should be noted that the Cleveland Police Foundation also donated to the family for any expenses they may incur. It is because of their caring for individuals in their time of need and diligence to duty that the Cleveland Police Foundation is honored to name Sgt. Andrew Thomas and Officer Jessica Wolski our Police Officers of the Month for September 2023.
~ Bob Guttu, CPF