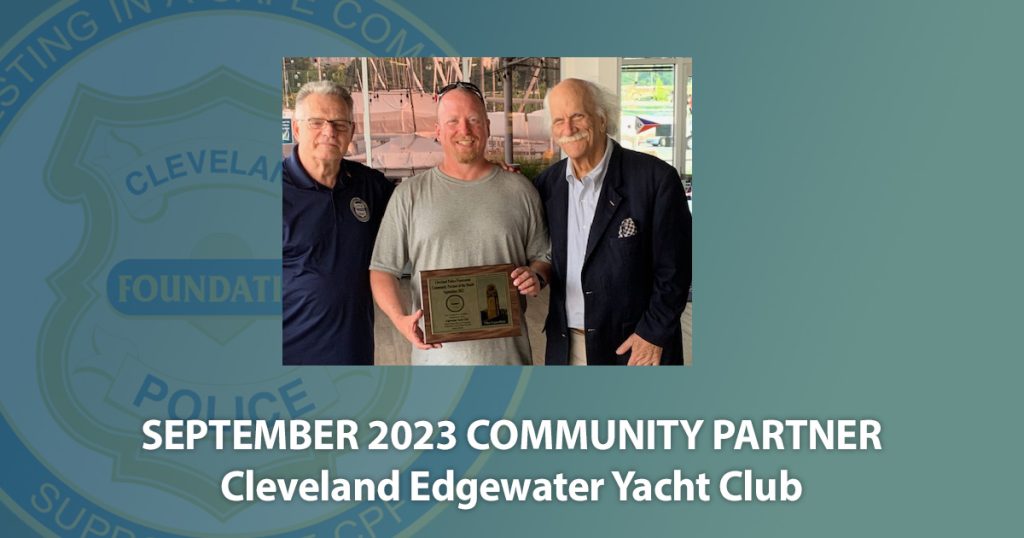 Originally organized as the Cleveland Boat Club in 1913, the Edgewater Yacht Club has earned the reputation of being called the " friendliest club on Lake Erie" because of the caring nature of staff and members. This past summer, the Cleveland Police Foundation named the EYC our Community Partner of the Month for September because of their 10 years of hosting the Foundation's "Fishing With Cops" program.
I reached out to the Cleveland Police Foundation's Executive Director, Rick DeChant to comment and he stated, "During the past 10 years the Yacht Club has made dock spaces, picnic areas, grills and volunteer support available to the Foundation in hosting inner city youth for a day of fishing with Cleveland Police Officers."
One only has to attend one of these outings to know the importance of this interaction between the officers and the kids, and the smiles as they all exit the boat. It is because of their kindness and caring for our youth and police officers that the Cleveland Police Foundation is honored to name the Edgewater Yacht Club our Community Partner of the Month for September 2023.
~ Bob Guttu
Nominated by former Chief Mike McGrath