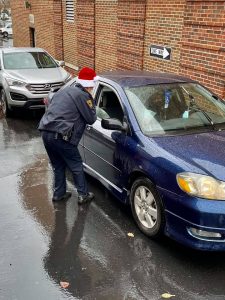 The Second District Kids Christmas drive-through event was a big success!  Despite the cold and rainy conditions, nothing could dampen the holiday spirit!
A big thanks to The Cleveland Police Foundation, Skylight Foundation, Willoughby East School of Innovation, Cuyahoga County Prosecutor's Office, and from the Cleveland Division of Police Second District, Community Relations, Community Relations Committee, and all of the volunteers and donors!!
Merry Christmas to all!!