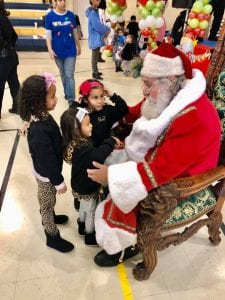 The Cleveland Police Foundation and Cops for Kids supported the Second District Children's Christmas Party on Saturday December 21st at Our Lady of Mount Carmel!!
Over 200 kids with families were treated to a visit by Santa! There was a show, lunch, and a Christmas story. Each child also received a gift, free books, and a stocking!!
A big thanks and Merry Christmas to the Second District Community Relations Committee, Second District officers, Community Relations officers, Cuyahoga County Prosecutors Office, Skylight Financial Group, and The Willoughby-Eastlake School of Innovation!!