Grant monies to be used specifically for programs in the Fourth District.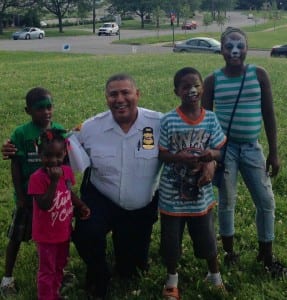 CLEVELAND – The City of Cleveland, Division of Police, in partnership with Saint Luke's Foundation and the Cleveland Police Foundation, is proud to announce a generous donation by the Saint Luke's Foundation to further the efforts of Community Policing within the Fourth District.

Charles W. Lane, Jr., Executive Director of the Cleveland Police Foundation said, "We are proud to partner with the City of Cleveland – Division of Police and Saint Luke's Foundation on this endeavor. It's provides a great opportunity to assist our police officers in their efforts to work more closely with the citizens in the community. Our thanks to the Saint Luke's Foundation for making this possible."
 Funds will be used to help the Cleveland Police Foundation and the Fourth District build capacity that enables police officers to walk foot patrols in high traffic areas, parks and business districts in the Buckeye neighborhood. Officers will also participate and engage residents in scheduled events and conduct training programs. Additionally, work will involve active problem solving around community issues with organizational partners and residents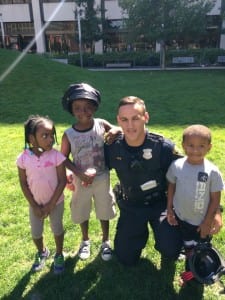 "By increasing the number of positive police and community interactions, it is our hope that it will help to reduce crime and increase the sense of safety, cooperation and community in Greater Buckeye", said Anne Goodman, President and CEO of  Saint Luke's Foundation.