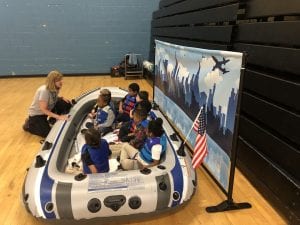 Cleveland Police from Community Policing and the Second District escorted the kindergarten class from CMSD Waverly Elementary School over to Joseph M. Gallagher Elementary for a special safety town program.
Known as Safety to Go, it is a much needed program in Cleveland!  Executive Director and Founder Carol Mains helps students learn traffic safety, water safety, 911, poison control, and many other important safety topics.
Thank you to Safety to Go and staff for teaching these valuable lessons to the children!