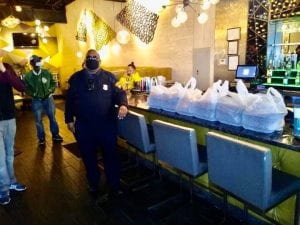 Dr. Yvonne Pointer and friends have once again reached out to Cleveland Police officers to show them that they are appreciated!!
The Third District and the Cleveland Police Foundation thank Chicago's Home of Chicken and Waffles at 1144 Prospect for supplying the food for the district officers!!
A big thanks to Dr. Yvonne Pointer for again supporting all the front line officers!!