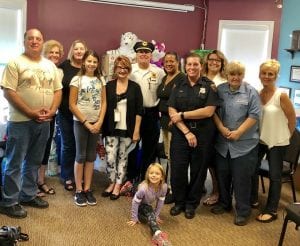 The Cleveland Police Foundation was proud to support and be part of the 18th Annual Providence House Baby Shower on Saturday October 6th!!
Cleveland Police officers and retired officers joined community members to support this amazing organization that cares for children from families in crisis.
Thank you to all the officers and community members who donated to this great cause.
Thank you also to Natalie Leek-Nelson, Providence House CEO and President for hosting us and thanks much to
Mitchell's Homemade Ice Cream and Crust Pizza for again donating!!