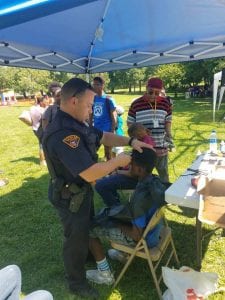 The 4th District Community Services Unit and Community Engagement Officers were out to support a Backpack Outreach Event at Artha Woods Park hosted by The Meeting Place and Literacy in the Hood!!
This was another great community driven event to promote education and literacy!! Along with giving away free backpacks, there was free food and free haircuts.
Great job by Pastor Bob and The Meeting Place and Chris from Literacy in the Hood!!