Remodeling is moving along for the Cleveland Police Museum…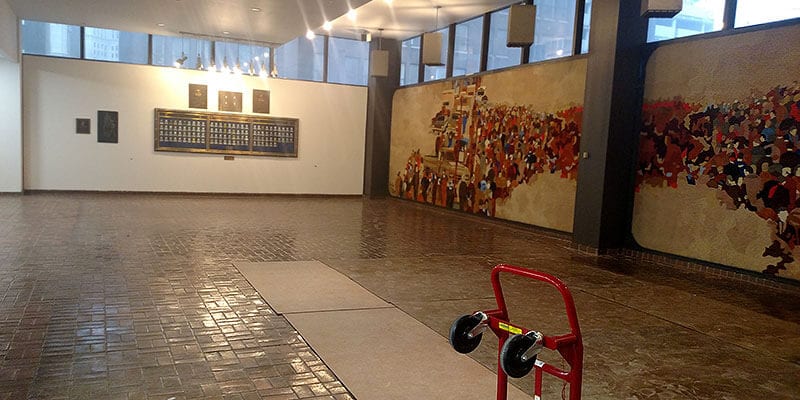 Now occupying the space in front of the Memorial Badge Wall on the south side of the first floor of headquarters, the museum is planning its reopening for May 2018.
On Friday, March 2, the space was opened for the graduation of the 138th Academy Class of the Cleveland Division of Police.  During Police Memorial Week in May the museum will host the Badge Case Ceremony, a tribute to fallen officers.
Meetings are being held to develop new interactive exhibits as well as to refurbish past displays.  For more information or to lend a hand, go to clevelandpolicemuseum.org.