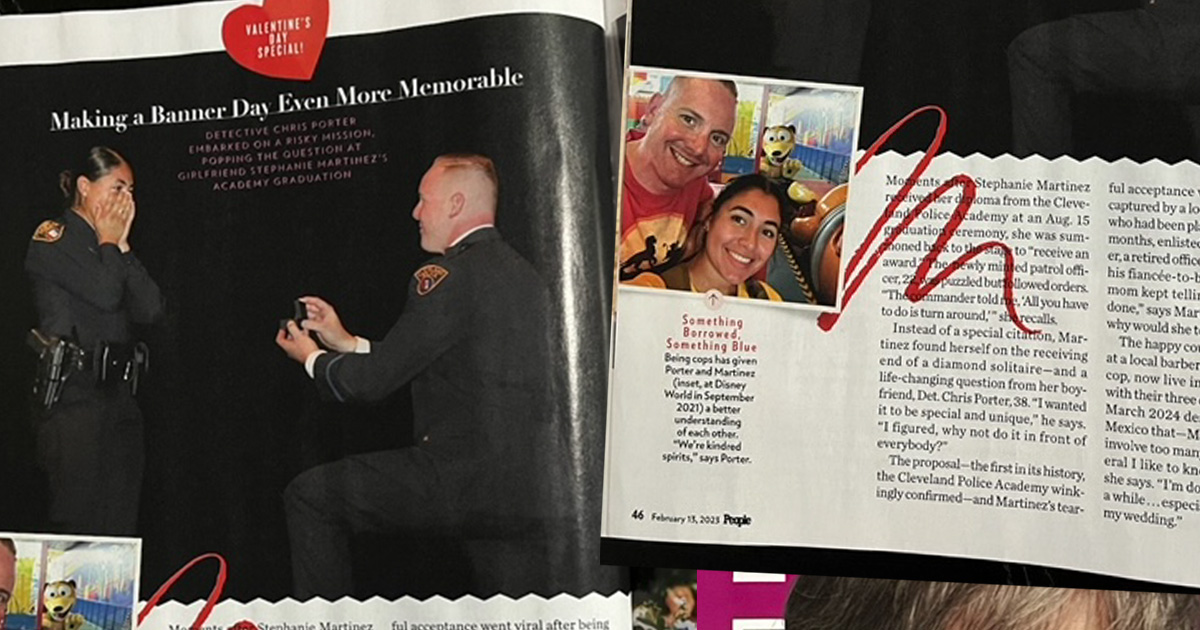 Cleveland Division of Police officers Detective Chris Porter and Stephanie Martinez are a match made in law enforcement heaven. Not only are they partners in life, but they're both also involved in the Cleveland Police Athletic League (PAL) program, which aims to establish and strengthen positive relationships between police officers and Cleveland's kids.
Recently, Porter made headlines for proposing to Martinez at her Police Academy graduation in a heartwarming and memorable moment. Their engagement was even featured in People Magazine, showcasing their love for each other and their passion for serving the community.
Porter works in the employee assistance unit, focused on programs to help alleviate the stress police officers deal with, while Martinez will be starting her career in the Cleveland Division of Police's Second District. The couple will be able to support each other throughout their careers and make a positive impact on the Cleveland community together.