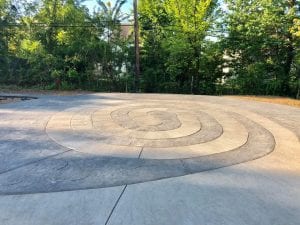 Day #109 and #110 for Officer Derek Owens' Memorial Park!!
The Cement Masons Local 404 teamed up with police officers from Community Relations. They pressure washed the spiral and colored concrete, sealed it, and set up the forms for the final pour of 20 yards of concrete!!
A big thanks to Tech Ready Mix for donating the concrete to the project!!