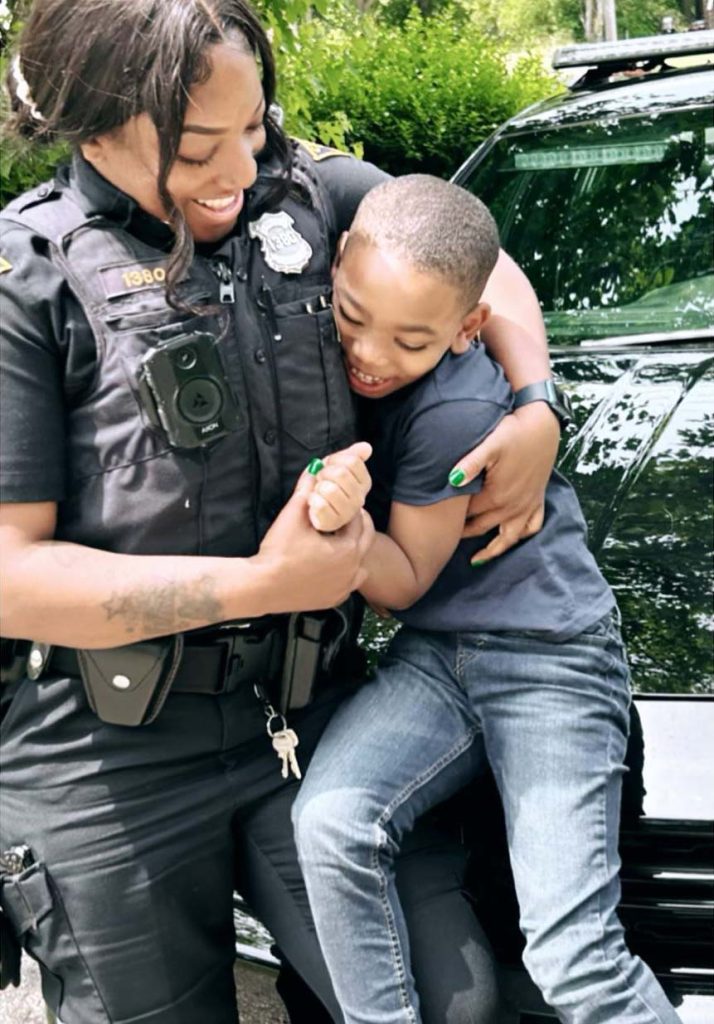 A heartwarming photograph shared by the Cleveland Police Fourth District underscores the human experience that law enforcement officers live every day. The photo features Officer Vaden sharing a moment of warmth and connection with her young son who came to visit her.
Officer Vaden is not just a stalwart protector of her community, she is also a doting mother. Like many officers, her daily mission is twofold: safeguarding her community and returning home safe to her family at the end of her shift.
This tender moment serves as a poignant reminder of the deep compassion and familial love that lives in the hearts of our officers. The police force is not just an institution; it's a community of individuals with their own families and personal narratives.
Thank you, Officer Vaden, for your unwavering service to the community and for allowing us a glimpse into your world. The Cleveland Police Fourth District, through officers like Vaden, continues to bridge the gap between the badge and the community, fostering an environment of safety, respect, and love.