The Cleveland Police Foundation is honored to recognize Patrol Officer Donna Brown as the November 2021 Police Officer of the Month.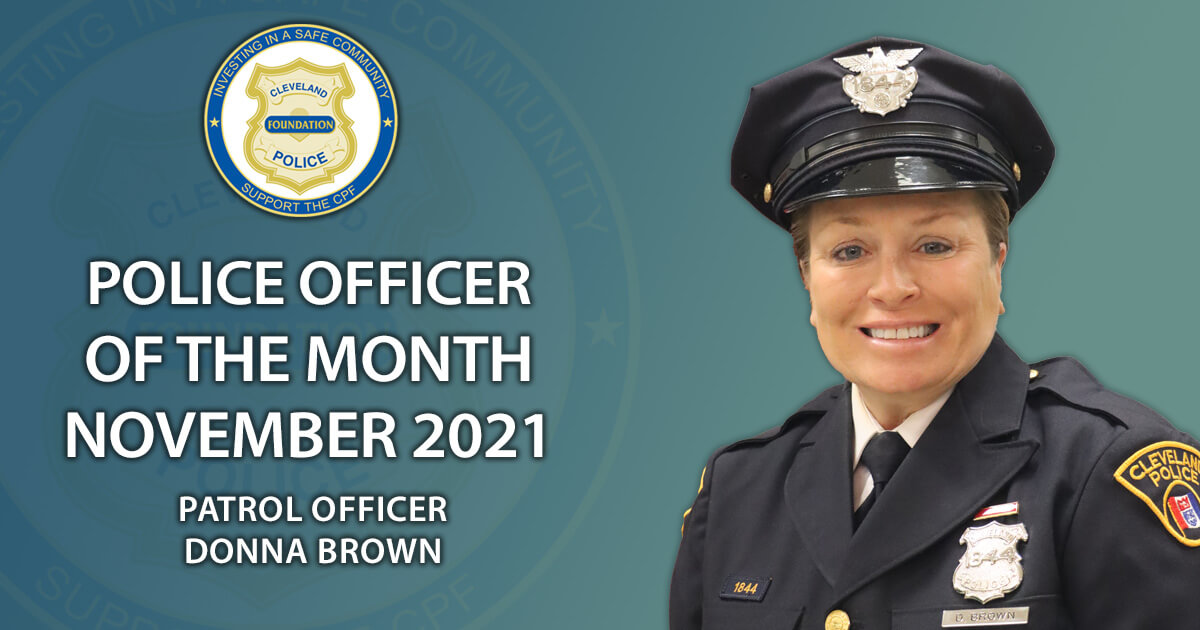 Community Relations Officer Donna Brown has a real and genuine liking for the community and does all she can to enrich the communication between the officers and civilians!
PO Brown is attentive to the requests of various groups regarding crime prevention topics and presentations.  When asked about Officer Brown's work ethics, her immediate supervisor Sergeant Tim Higgins stated, "Officer Donna Brown has taken exceptional ownership of meeting with several senior groups within the First District and her presentations have been well received.  Officer Brown has acted as a liaison with many other Specialized Units providing them the opportunity to engage with members of the First District Community either at community meetings, senior living facilities, or the Westpark YMCA."  Also commenting on Officer Brown's accomplishments was Patrol Officer Renee Collins who stated, "Officer Donna Brown loves to organize and work to gain compliance from our different units so they attend the Citizens Police Academy which she is in charge of.  Sometimes she provides her own money to buy items needed to run the academy and works well with the participants."
It is because of her dedication to the community and her profession that the Cleveland Police Foundation is proud to name Patrol Officer Donna Brown its Police Officer of the Month for November 2021.
More about the Police Officer of the Month Program . . .