The Cleveland Police Foundation proudly announces that the recipients of our Community Partner of the Month Award for November 2019 are Cohen & Company!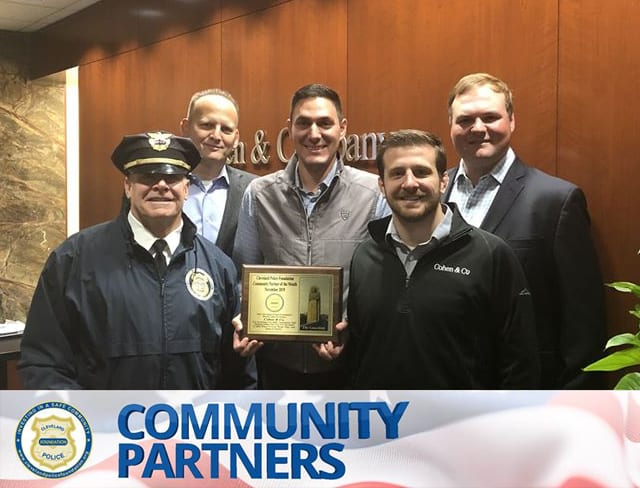 Our friends at the accounting firm of Cohen & Co. have generously donated their services to handle the Cleveland Police Foundation's taxes for the last three years!
Cohen & Co. recently assisted the CPF with taking over a charity that was started several years ago to help Cleveland Police officers who were battling serious illnesses or debilitating injuries. The charity, Helping Hands Hero Fund, was originally started to help First District Police Officer Hank Adkins through his battle with ALS. After Hank's passing, the charity's goal was to assist any Cleveland Police officer battling a serious illness.
When Cohen & Co. finished wrapping up the tax paperwork of the charity, the Cleveland Police Foundation assumed management and distribution of the funds. The charity, which is now referred to as The Hero Fund, will lend a hand to qualifying officers with a one-time gift to assist them financially.
We cannot thank Cohen & Co. enough for donating these important services to CPF and helping us help others through our charitable efforts!!
It is because of this generosity in helping the community of Blue and in turn the City of Cleveland that the Cleveland Police Foundation is honored to name Cohen & Co. as its Community Partner of the Month for November 2019.