The Cleveland Police Foundation is honored to recognize Patrol Officer Lakisha Harris as our May 2020 Police Officer of the Month.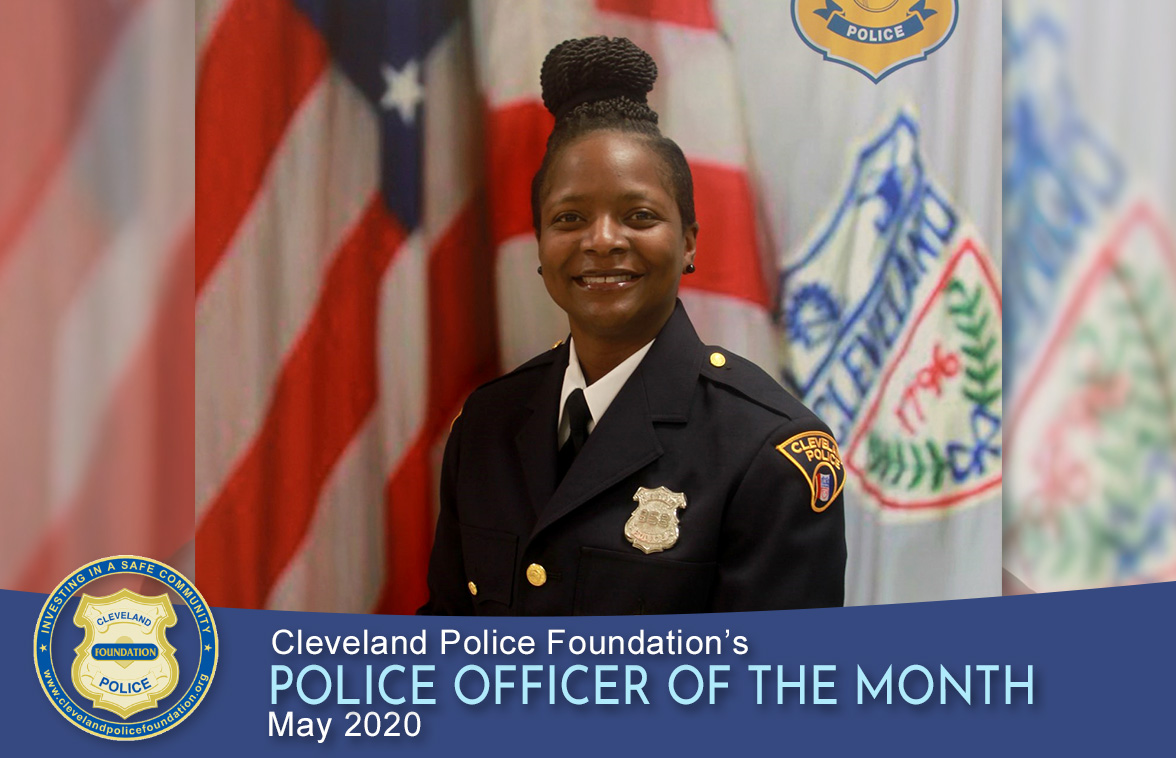 Patrol Officer Lakisha Harris is the full-time training coordinator for the Cleveland Division of Police Fifth District but still manages to find time for numerous community policing projects.
Throughout and around the district, Officer Harris has participated in food giveaways and provides security for the Cleveland Food Bank to ensure their giveaways are fair and orderly. On one day in particular, Officer Harris worked over her assigned time without a break to ensure that the food bank handed out the maximum amount of food, even after the event had ended.
When asked about Officer Harris' work ethics, Lieutenant Marcus Montanaro stated "As you know with our current state of emergency, it is nearly impossible to spend time with the elderly of our community. However, Officer Harris has donated her hard-earned money as well as her time in securing toiletries and cleaning supplies for events like the 100 Goodie Bag donation drive benefiting seniors of the Margaret Wagner House. In addition to helping the elderly, Lakisha is now spending her time and resources to obtain future donations to help infants and toddlers at the Jane Hunter Social Services Center. Even though Officer Lakisha has a full-time position as training coordinator, she still manages to find time to do all of the above and much, much more."
It is because of her dedication to the community she serves that the Cleveland Police Foundation is proud to name Patrol Officer Lakisha Harris as its Police Officer of the Month for May 2020.