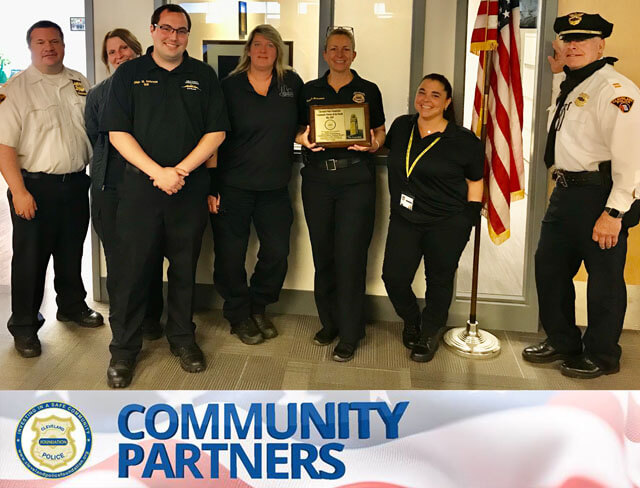 The Bureau of Communications Control Center includes dispatchers and call takers who work hand in hand with our officers, firefighters, paramedics and emergency medical technicians on a daily basis. They are the true first responders and are not only the lifeline for the members of the community but all of our public safety personnel working on the street.
Even though at times they are overwhelmed by these duties and more, the dispatchers and call-takers always find time to participate in fundraisers and other ways to help the citizens of the City of Cleveland. During the Christmas season they sponsor families in need to help Santa purchase, wrap, and deliver gifts. The members assisted the Easter Bunny to make Easter baskets and then deliver to hundreds of children in women's shelters. They also purchased Halloween costumes and donated pumpkins to the Domestic Violence & Child Advocacy Center for the annual Halloween party for all the families served. In addition, the members of the bureau have hosted fundraisers for officers and their families who need assistance, they've made contributions to the Edna House for Women, and sponsored the "Linen Closet" fundraiser to assist families and victims with replacing their sheets in times of need.
It is because of their dedication and devotion to the community and the first responders they serve that the Cleveland Police Foundation is honored to name the Bureau of Communications as its Community Partner of the Month for May 2020.