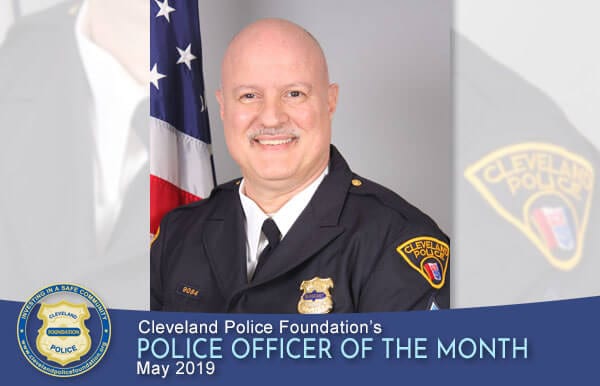 In 1999, Sergeant Andy Ezzo founded the Greater Cleveland Police Scholarship Fund. Since then, the fund has provided thousands of dollars in scholarships to support the education of high school seniors in the Greater Cleveland area, as well as providing support to surviving families of slain officers!
Sergeant Ezzo explains the GCP Scholarship Fund: "I organized the Fund in 1999, the year after Detective Robert Clark was killed in the line of duty. The first year, we organized a softball tournament in memory of Robert Clark. Proceeds from the tournament allowed us to provide a $2,000 college scholarship to our first recipient. As the years moved on, we added the annual Police Memorial Motorcycle Rally and the annual "Salute to Our Heroes" benefit auction and dinner. Hosting these events with assistance from our wonderful sponsors has allowed us to provide over $250,000 in college scholarships to the children of police officers. In addition, over $68,000 has been provided to those police families who have given the ultimate sacrifice and lost a loved one in the line of duty.
"In 2002, the Akron Police Department constructed a memorial in front of their building which includes an eternal flame within the memorial. With a portion of the proceeds from the annual motorcycle rally, we have been able to provide an annual check of $2,500 to the Akron Police Memorial Society to keep the eternal flame lit.
"We have memorialized and provided funds to eight police families who have lost their loved ones in the line of duty. My purpose and my goal was to not only help the police families who have lost their loved ones and the police families having to send their children to college, but I always wanted to memorialize the fallen officers and never forget.
"Over the past 20 years, I am very proud to say I have accomplished the goals I have set and will always remember our fallen."
It is because of the work done in our community and for our children that the Cleveland Police Foundation is proud to name Sergeant Andy Ezzo as its Police Officer of the Month for May 2019.