The Cleveland Police Foundation proudly announces that the recipient of our Community Partner of the Month Award for March 2023 is Rose Roy.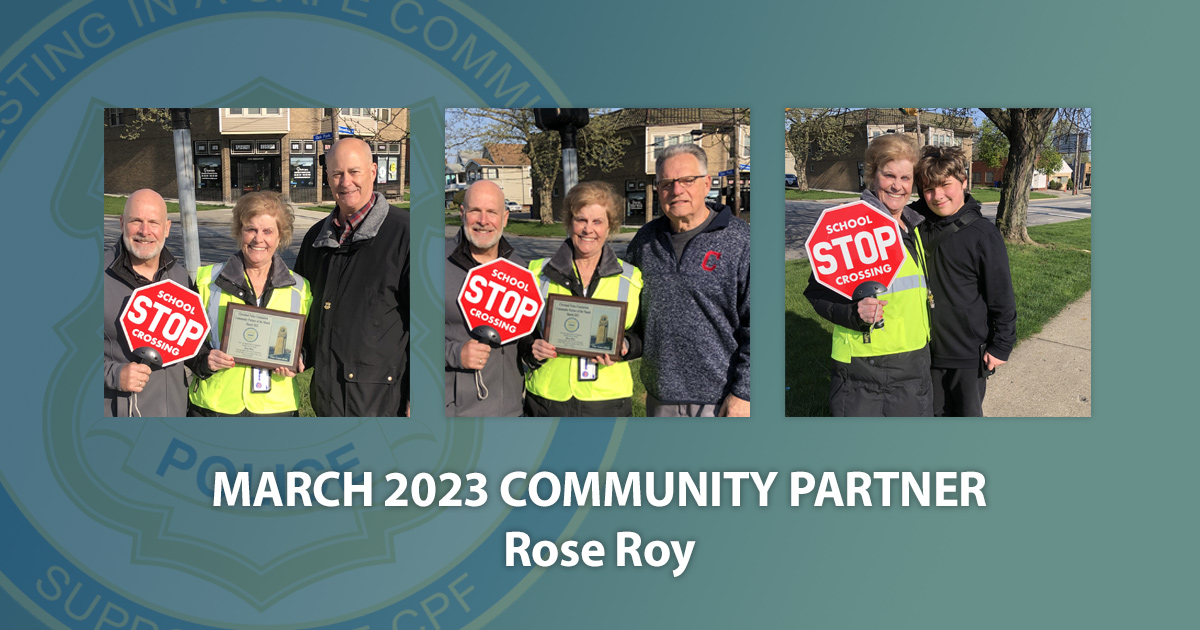 This month's Community Partner of the Month, Rose Roy, is a special lady and a good friend who is always there when needed. She is a true supporter of our Heroes in Blue.
Retired CPD Captain Keith Sulzer provided us with a narrative about this outstanding individual. He stated, "Rose Roy is one of the most honest, generous, and kind women I've known. Her 37 years as a school crossing guard, 17 years working with the Second District Community Relations Committee, and the 9 years she has volunteered with the Cleveland Police Foundation are proof of her giving and generous commitment to our community."
He continued, "I am so proud of Rose and the work she has done helping our police officers, and helping bridge the gap between the law enforcement community and the community they serve."
It is because of her commitment to both the community and our officers that the Cleveland Police Foundation is honored to name Rose Roy as our Community Partner of the Month for March 2023.
– Bob Guttu, Cleveland Police Foundation
(Nominated by Retired CPD Captain Keith Sulzer)