The Cleveland Police Foundation proudly announces that the recipient of our Community Partner of the Month for March 2019 is the Edgewater Yacht Club.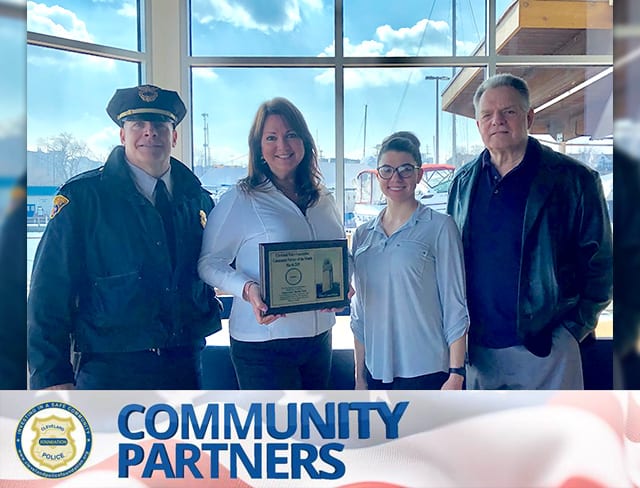 The Edgewater Yacht Club has been hosting the Cops/Kids fishing event for the past ten years rain or shine with no questions asked. Their support for the kids, mostly from the Boys and Girls Club has been outstanding, and they have provided an outlet for the kids that may have never had before and that is an opportunity to take a boat ride, go fishing and eat lunch with officers from the Cleveland Division of Police.
As stated earlier this partnership began ten years ago when then Chief of Police, Mike McGrath was asked at a community meeting if he would consider setting up fishing trips on Lake Erie for inner city youths and he responded by saying, "I would look into the request and see if I can make it happen." Chief McGrath then contacted Captain Wayne Bratton of the Holiday Fishing charters and the Edgewater Yacht Club and the partnership began. Safety Director McGrath was contacted for this write up and stated, "I am extremely proud that the Edgewater Yacht Club and the Cleveland Police Foundation have continued these summer fishing trips so that our kids from the community can interact with our officers in a positive way."
It is because of this devotion and dedication to the children and officers in our community that the Cleveland Police Foundation is honored to recognize the Edgewater Yacht Club as our Community Partner of the Month for March 2019.