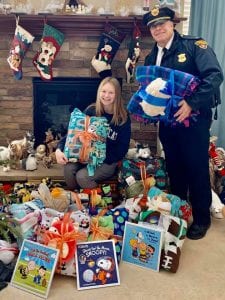 The Cleveland Police Foundation and Cops for Kids want to thank Kate Daley for making twelve wonderful blankets with matching stuffed animals to be given to children through our Cops for Kids programs!
This is the third year Kate has made and donated blankets to our children!!
Kate, a sophomore at Magnificat High School, also volunteers at St. Augustine's Hunger Center. Kate's parents, Cari and Randy, are both Cleveland Division of Police sergeants and they donated new children's books to our Little Free Library project!!
Thank you to the Daley family for giving back to our community!!