The Cleveland Police Foundation proudly announces that the recipient of our Community Partner of the Month Award for June 2021 is Amy Sharo.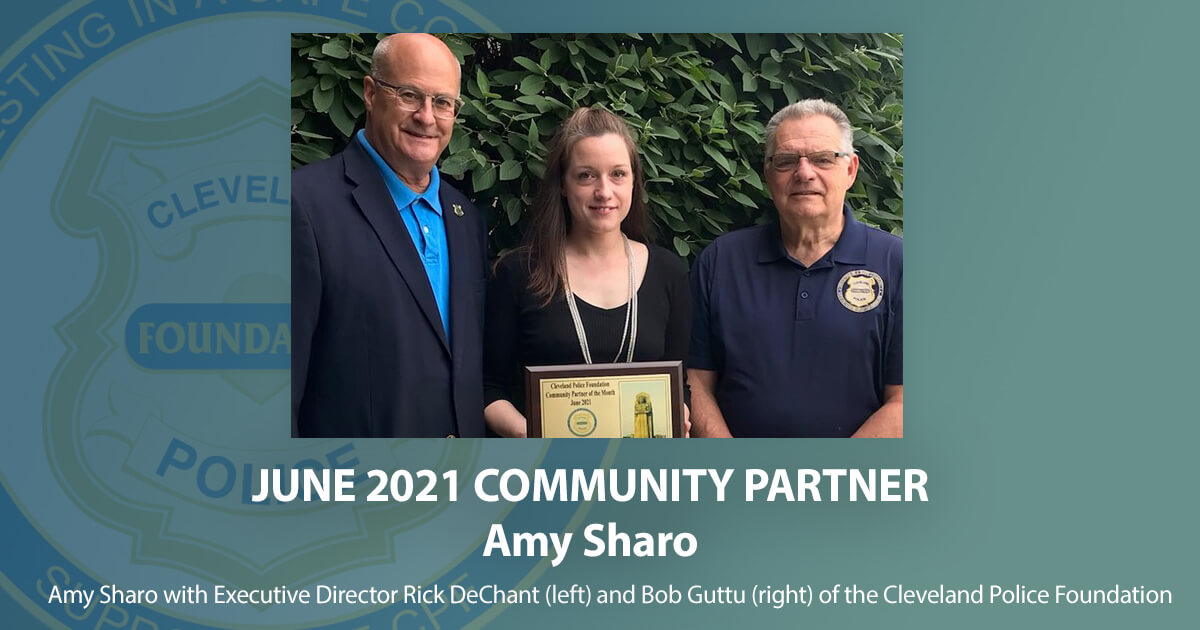 If there is such a thing as a guardian angel, Amy Sharo is a prime example of one!
Recently, while directing traffic at West 9th & Superior, Cleveland Police Patrol Officer Rich Strunk was the victim of a hit-and-run accident.  The impact from the vehicle was so strong that Officer Strunk flew through the air and suffered a concussion, broken bones, and other serious injuries.
Luckily for Officer Strunk, Amy Sharo was in her vehicle directly behind the suspect's car.  She quickly exited her own vehicle to attend to this very dazed and confused Victim in Blue.  When Amy assessed the condition of the officer, she grabbed his portable radio and informed the dispatcher of what had happened.  She gave the location of the accident so EMS and other help could be sent.
When asked about this incident, Amy stated, "I saw someone in need of assistance and my natural instinct was to comfort and get the help that was needed for him."  A short time ago, Amy and Officer Strunk were able to meet and he called her "a true hero."
It is because of her concern and compassion for a fellow citizen in need that the Cleveland Police Foundation is proud to name Amy Sharo as its Community Partner of the Month for June 2021.