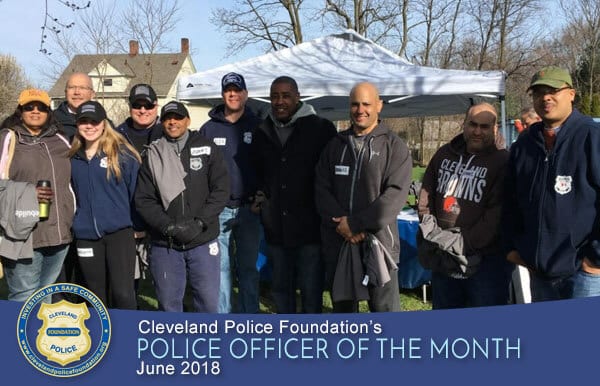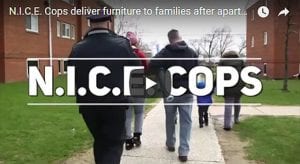 Considering the short time the NICE (Neighborhood Impact and Community Engagement) Unit has been in existence, the officers have really shown a positive impact on community policing efforts in the City of Cleveland. The NICE Unit officers recently pitched in and donated much needed furniture to the 30 families displaced by a fire at CMHA's Rainbow Terrace Estates. The officers also donated household items and toys and moved furniture into the new residences located at Garden Valley Estates.
The NICE Unit has also worked with New Jones Road Chapel in Building Community Cleveland and pitched in to clean up the neighborhood. The officers also make it a point to visit the Cleveland elementary schools to talk to the children and have lunch with them. It is because of their mission to promote Community Engagement, making Cleveland neighborhoods stronger, and creating lasting relationships that the Cleveland Police Foundation is honored to recognize the NICE Unit with Police Officer of the Month Award for June 2018. 
More about the Police Officer of the Month Program . . .