The Cleveland Police Foundation proudly announces that the recipient of our Community Partner of the Month Award for July 2020 is Dr. Yvonne Pointer.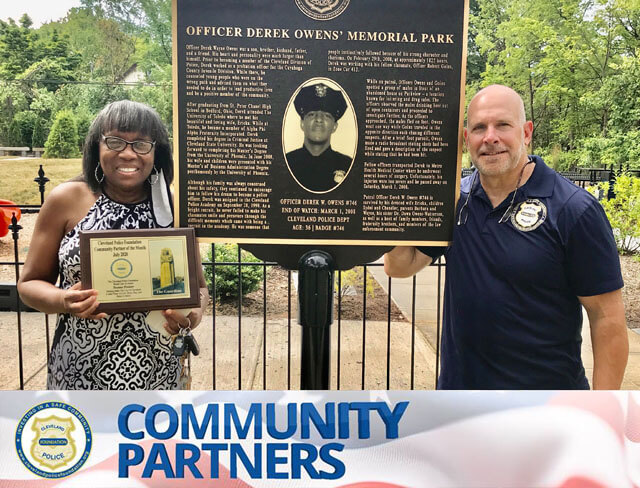 Dr. Yvonne Pointer is a nationally known Cleveland anti-violence activist. She began her successful career with the City of Cleveland in the Department of Public Works and then joined the Community Relations Board as a project director. Dr. Pointer is now retired.
Yvonne and her devoted friends have been incredibly generous to our Cleveland Police officers since the COVID-19 pandemic hit. They have donated meals to each police district and other CPD units.
Dr. Pointer has always been a staunch advocate of improving police/community relations. Recently, she organized an event called The Pastor, the Police, and the Person in which officers and pastors shared a meal together and discussed how to improve the relationship between the community and CPD. Yvonne has also worked hand-in-hand with the Cleveland Police Foundation for several years during the Christmas season to provide toys for needy children in her community.
It is because of her dedication and devotion to her community and the Cleveland Division of Police that the Cleveland Police Foundation is honored to name Dr. Yvonne Pointer as its Community Partner of the Month for July 2020.