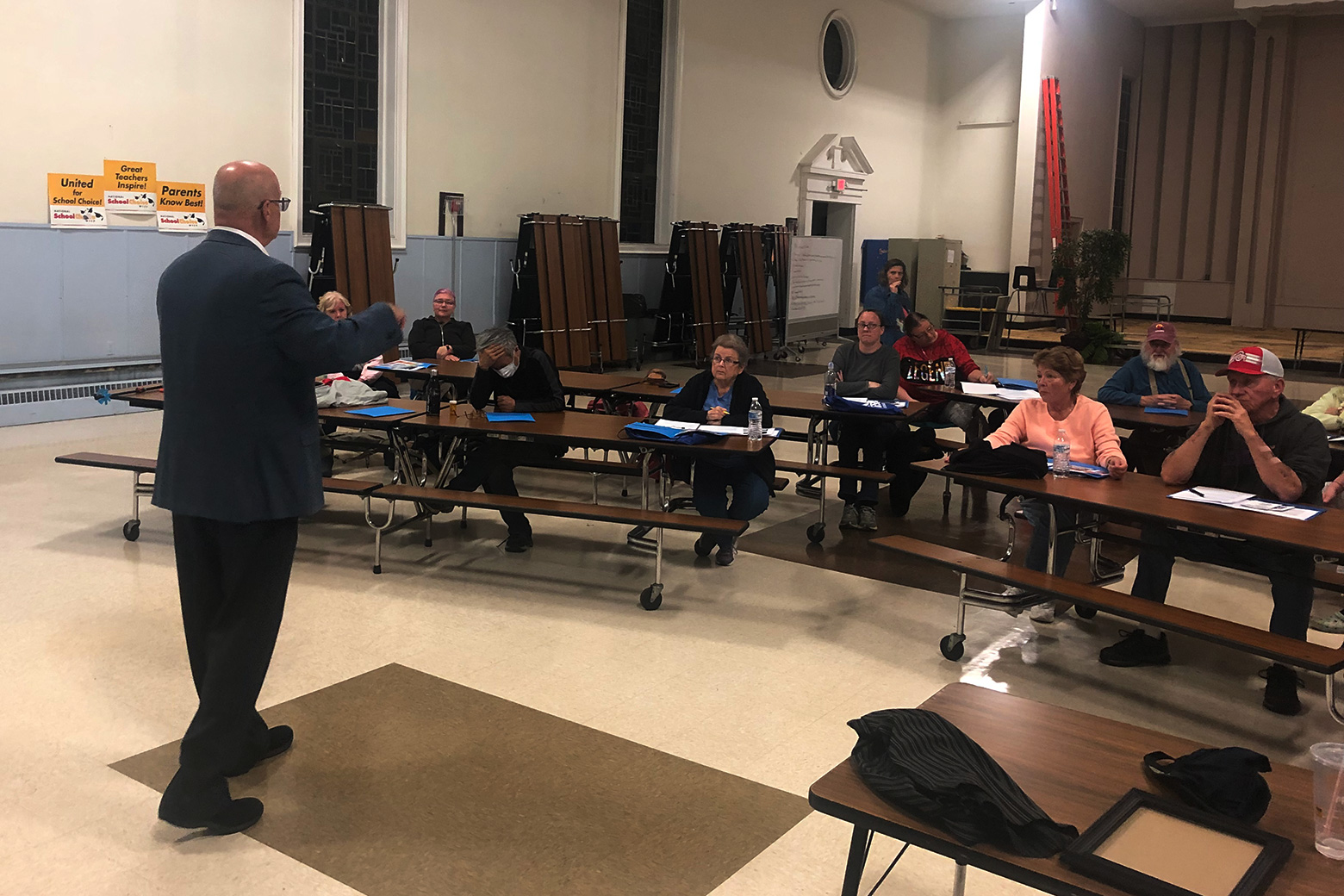 The Cleveland Division of Police Citizens Police Academy offers members of the community the opportunity to learn first hand the duties and responsibilities of their police officers. They also acquire a deeper understanding of the policies and procedures which help guide an officer's decision in his or her everyday assignments.
I recently attended one of the nine once-a-week classes, along with Executive Director Rick Dechant, that was hosted by Officer Donna Brown and other members of the Community Relations Unit. We had the opportunity to address the class of First District community members, who were very attentive as we explained the mission and workings of the Cleveland Police Foundation.
Anyone interested in this outstanding program can contact the Community Relations Unit at 216-623-5080.
– Bob Guttu, CPF