The Cleveland Police Foundation is honored to recognize Patrol Officer Jeff Petkac as our January 2020 Police Officer of the Month.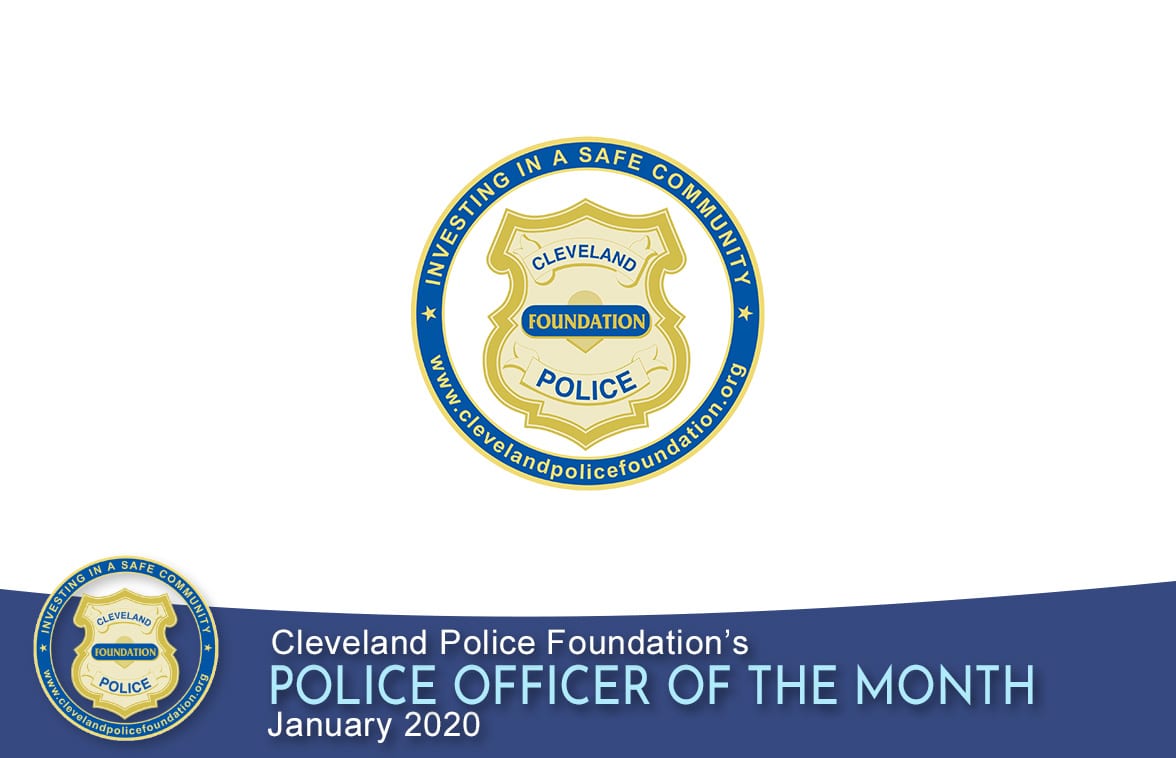 Officer Jeff Petkac is assigned to the Third District Safety Patrol where he is not only committed to the Community Policing concept but is always first to volunteer his time to assist those in need.
Officer Petkac also likes working with the children in the community and has assisted with the Cops & Kids program since 2006 and the Cleveland Police Athletic League since 2010. When asked about his involvement with the kids in the community Officer Petkac stated, "We did more than just 'give out toys' during the Christmas season – we also bought school supplies for needy kids, and a bike, helmet and lock for a young boy who had his bike stolen. We even delivered a washer and dryer to a family in need whose kids were being picked on because of their dirty clothes. I have to say the 'things' we gave away were nice but the positive interaction we had with the kids is what meant (and continues) to mean the most to me."
When asked about Officer Petkac, Executive Director of the Cleveland PAL Bob Kumazec stated, "Jeff has been a loyal and dedicated volunteer for over 14 years and has sacrificed his time and many times his own funds to help the less fortunate in our community."
It is because of his dedication to the community that the Cleveland Police Foundation is proud to name Patrol Officer Jeff Petkac as its Police Officer of the Month for January 2020.