The Cleveland Police Foundation proudly announces that the recipient of our Community Partner of the Month Award for January 2020 is Dick Clough!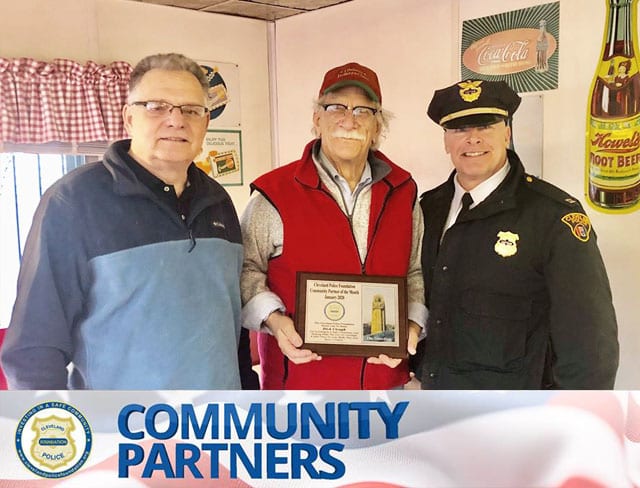 For the last 35 years, Dick Clough has taken his Tour of Good Cheer event on the road during the Christmas season to reach out to those in need throughout the community!
Dick and his band of dedicated volunteers travel in a caravan guided by Cleveland Police officers with Santa in tow.  They go to various locations throughout the city delivering presents and singing Christmas carols.  For Christmas 2019, the group made ten stops including Charity Hospital, Mt. Carmel and Garden Valley.
Besides being the CEO (Chief Everything Officer) for the Tour of Good Cheer, Dick also finds time for other organizations.  He is a board member and secretary for the Cleveland Police Foundation, attends and donates stuffed animals for the CPF sponsored Cops for Kids Fishing Events, and always shows up at the five CPF District Awards ceremonies.
It is because of his caring for the community and dedication to the Cleveland Division of Police that the Cleveland Police Foundation is honored to name Dick Clough as its Community Partner of the Month for January 2020.