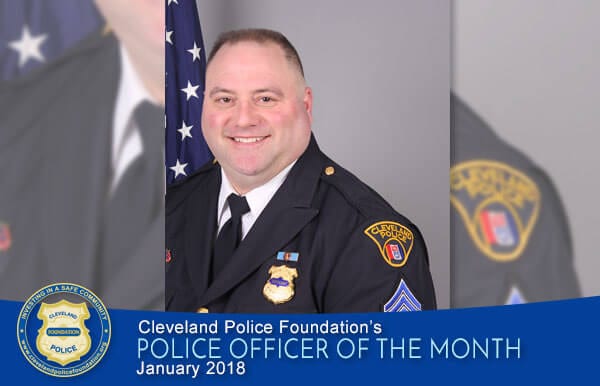 "Service" is in Sergeant Tom Ross' DNA… first as a U.S. Marine, and after an honorable discharge, throughout his long career with the Cleveland Division of Police.
As a respected 17-year member of the Cleveland Police Honor Guard, he has represented the Division with distinction and pride at public ceremonies, civic events, and the funerals of officers who have died in the line of duty.
When advised of his nomination for this award, Commander Debra Cavett, the HG's Commanding Officer stated, "Tom has represented us in an exemplary manner and has dedicated his time and talents in helping to develop our unit to be one of the best."
Sergeant Ross provides behind-the-scenes leadership in the Honor Guard, including the HG's 2016 trip to the National Law Enforcement Officers Memorial events in Washington, D.C., and this year's trip for the addition of PO David Fahey's name to the NLEOM in May.
For his dedication to excellence and exemplary representation of the Division in public ceremonies, the Cleveland Police Foundation is honored to recognize Sergeant Tom Ross as its Police Officer of the Month for January 2018.
More about the Police Officer of the Month Program…