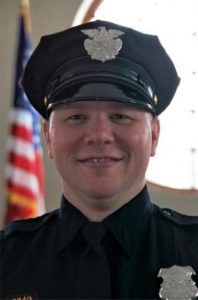 A 22-year veteran of the Cleveland Division of Police, Detective James Skernivitz was a victim of gun violence during an undercover drug operation ambush.  Skernivitz had recently joined the FBI's Violent Crime Task Force in support of Operation Legend, created to fight the sudden surge of violent crime.  Also killed in the detective's unmarked car was Scott Dingess, an alleged informant.  Arrests and charges are ongoing.
Detective Skernivitz is survived by his wife and two children.  Please click here for visitation and funeral information.
The Cleveland Police Foundation extends its deepest sympathy and appreciation.