As this year draws to a close, we wish everyone a very Merry Christmas & holiday season and a happy, safe and prosperous new year.
While assessing your year-end charitable contributions, we hope that you will consider making a tax deductible donation to the Cleveland Police Foundation and help further our mission to make our community safer by providing funding for youth and community outreach programs, community policing initiatives, crime prevention and safety program, supporting members of the Cleveland Division of Police in helping them to better perform their duties, and support of police charities.
The Cleveland Police Foundation is the only organization authorized to solicit charitable contributions on behalf of the Cleveland Division of Police. Contributions are tax deductible under section 501 (c)(3) of the IRS Code.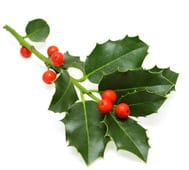 Donations also can be mailed to:
The Cleveland Police Foundation
2301 Payne Ave., Suite 201
Cleveland, OH 44114