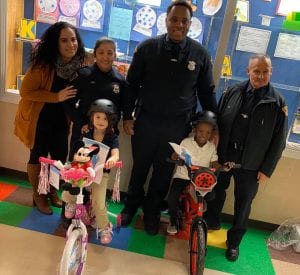 Thank you to Second District Cleveland Police Officers for spending time with Kindergarten students to talk about gun safety, give out little gift bags, and then surprise two individual students with bikes for winning the coloring contest!!
What a fun experience with the kids singing over and over "Stop! Don't touch! Run away tell a grownup!!!"
A great interaction between police and community kids at CMSD Orchard School in Ohio City!!