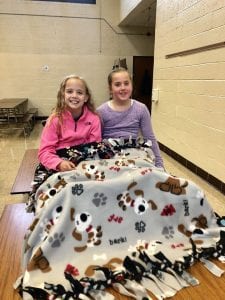 The Cleveland Police Foundation wants to thank the fourth grade class at Westerly Elementary School in Bay Village for taking a field trip to Urban Community School on Cleveland's Near West Side.
The fourth-graders from Bay Village performed three short Christmas-themed skits about the meaning of Christmas. They also donated homemade blankets to the urban school!!
The message the Westerly students conveyed was that giving is more important than getting at Christmas!!
Merry Christmas!!