"Where's my Bentley?" James Bond asked Q as he was shown his gadgets and vehicle at the start of Goldfinger. "Oh, it's had its day, I'm afraid," replied Q. And with that, the Aston Martin became the Bond car…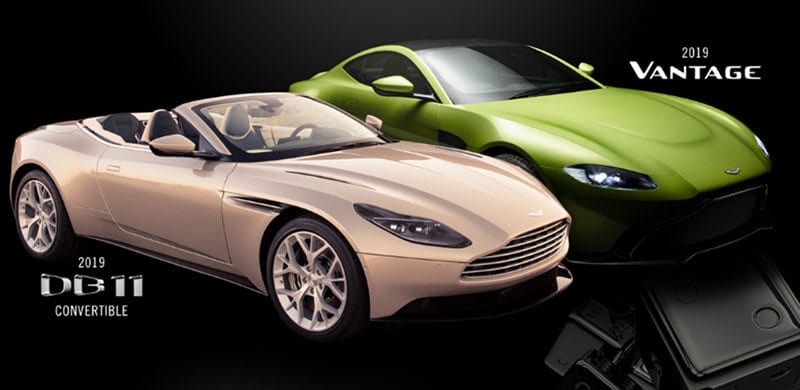 Soundtrack music from the James Bond films filled the air as fun-lovers filled the tables to gamble with Fun Money to benefit the Cleveland Police Foundation.  Cleveland Royale, presented by Bernie Moreno, opened with the start of the Cleveland Auto Show on February 23 at the IX Center.
Guests were treated to the unveiling of the 2019 Aston Martin DB11 Volante and Vantage.  The crowd gathered around the Aston Martins and were not disappointed.  The cars were dazzling!
At the end of the evening, winnings were exchanged for raffle tickets.  Prizes ranged from Cleveland Indians tickets to weekend leases of Aston Martins and hotel overnights.
Thanks to Angela Thi Bennett for helping to coordinate this event, Nancy Feighan, Kelly Standish, Erin, Mel, and Bernie Moreno!