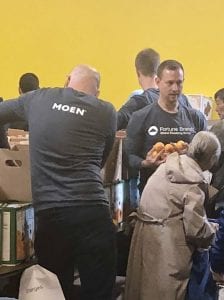 The Cleveland Police Foundation wants to thank the many volunteers from Moen that came out to assist us at Sterling Rec Center for our free food and produce distribution!!
This monthly event is sponsored by the Cleveland Food Bank and the City of Cleveland's Community Relations Department and the Department of Aging.
Hundreds of families attended and were assisted every step of the way by these wonderful Moen volunteers!!
Thank you to all who make these types of events successful for our families in need!!