Once again this year, the Cleveland Police Foundation and Safety Director Mike McGrath partnered up and presented the First and Second District's Cops for Kids Fishing Event at Edgewater Park.
After receiving tee-shirts, the kids from the Boys & Girls Clubs of Cleveland and the police officers headed out of the marina on the Holiday Fishing Boat with Captain Bill Bratton. The group spent three hours together and returned for a tasty shore lunch. All the children got to interact with not only the officers they fished with, but also officers from the Mounted, K-9, Motorcycle and S.W.A.T. Units. Although there wasn't a huge number of fish caught, the kids had a ball and by the smiles on the officers faces, so did they.
A big thank you goes out to CPF board members Tom Klocker, Woods King III and Dick Clough for participating. Dick also donated four large stuffed fish that were raffled off and taken home by four lucky children. And much thanks to Mitch and Val Addy and all the officers from the First and Second Districts who made this event a success. See you all next year!
Submitted by Bob Guttu, CPF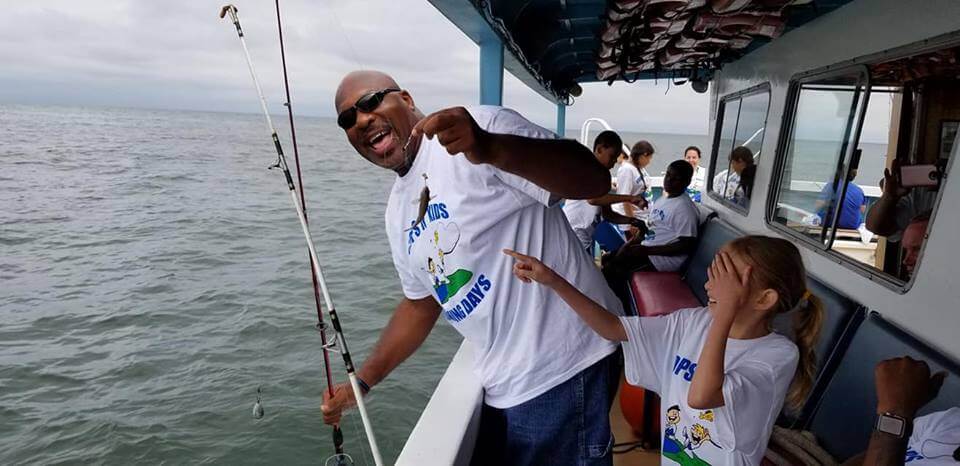 We had a great time at August's Fishing Outing with kids. Thanks to Johnny E. Hamm for these awesome photos!