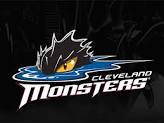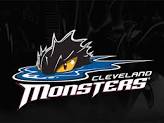 The Cleveland Monsters are sponsoring a First Responders Night on February 23 at 7 p.m. with part of the proceeds going to the Cleveland Police Foundation and Cops for Kids. Please consider joining Captain Sulzer and Cops for Kids at the game and help us help others! Ticket info…
Join us in welcoming and supporting our Northeast Ohio first responders as the Monsters host the Stockton Heat. All first responders are entitled to a complimentary ticket, while all family and friends receive a buy one/get one heavily discounted $20 ticket. A $5 donation to the Cleveland Police Foundation/Cops for Kids will be made with each ticket purchased through the friends and family section.
The deadline to order your discounted tickets is Friday, February 2. For any questions, please contact Joe Kummerl at 216-420-2937 or jkummerl@theqarena.com. Families who have more than one first responder can call Joe Kummerl to claim a complimentary ticket.