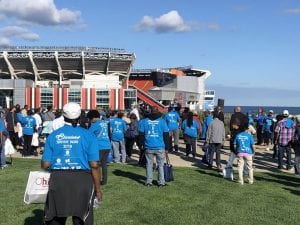 Cleveland Police Officers from Community Relations, First District, and Third District participated in the 15th Annual Senior Walk at Mall C on Thursday morning September 5th!!
All of the officers had a great time exercising and interacting with hundreds of senior citizens from across the city!!
Great job by Director Mary McNamara and the staff from the City of Cleveland Department of Aging for another successful senior event!!