The Cleveland Police Foundation proudly announces that the recipient of our Community Partner of the Month Award for February 2021 is Wade Park School.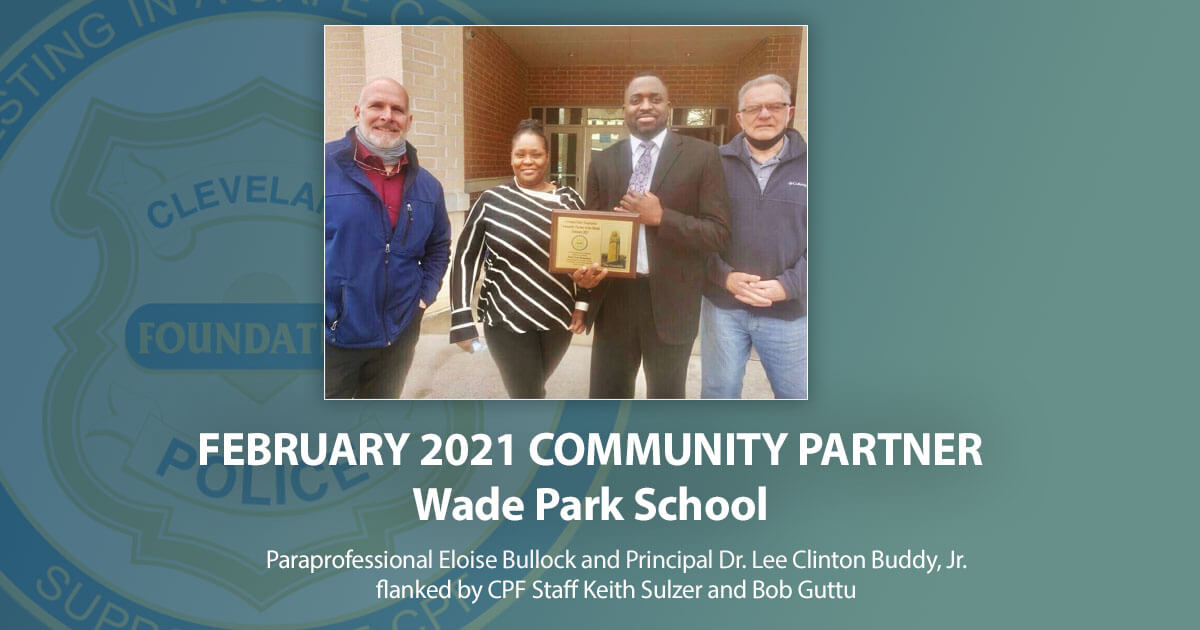 The students, staff, and families of Wade Park School (Kindergarten – 8th grade) have been terrific friends and partners to the Cleveland Division of Police, the Cleveland Police Foundation, and the entire City of Cleveland!
Over the last few years, the CPD and CPF have worked with Wade Park School and their principal, Dr. Lee Clinton Buddy Jr., as well as Paraprofessional Eloise Bullock.  They collaborated on several projects including beautifying the school through planting flowers, ice skating at Public Square, Cooking with Cops at Dave's Supermarket, and getting together just to get to know each other.
After the 2020 May riots in Cleveland, the students and staff from the school came downtown and cleaned up much of the mess.  This is indicative of the leadership of the staff at Wade Park, understanding that teaching our children about responsibility, understanding, and caring about their community are cornerstones of building a stronger Cleveland!
It is because of their dedication to the community and the Cleveland Division of Police that the Cleveland Police Foundation is honored to name Wade Park School as its Community Partner of the Month for February 2021.