The Cleveland Police Foundation is honored to recognize Patrol Officer Gerson Martinez as our February 2020 Police Officer of the Month.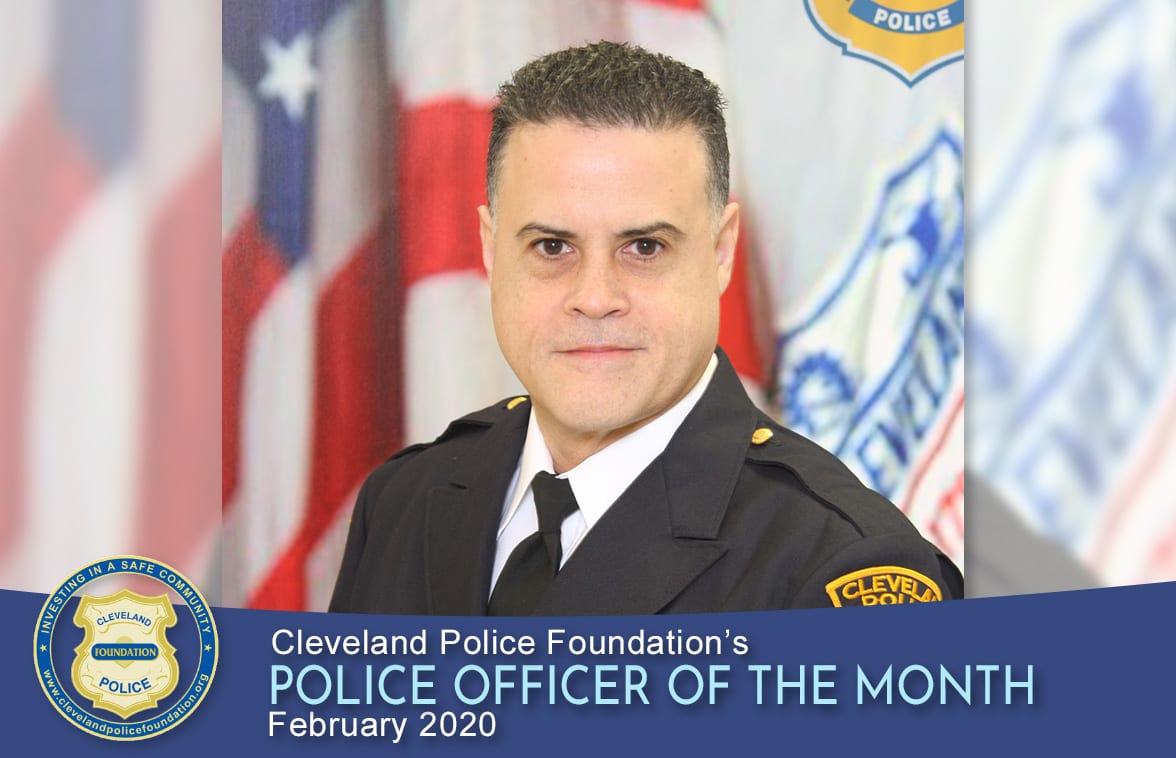 Patrol Officer Gerson Martinez is a 26-year veteran of the Cleveland Division of Police, assigned to the Westside Market for the last five years.  In addition to his security duties there, he serves as Goodwill Ambassador to the tens of thousands of residents and visitors that yearly flock to this Cleveland landmark.
Officer Martinez does volunteer work at La Iglesia de Dios (The Church of God) where his father was pastor.  Gerson also plays drums three days a week in the church choir.
Early in his career, Officer Martinez was chosen out of approximately 200 officers to work in the Residential Area Policing Program.  RAPP, as it was known, was an effort to assign officers to specific neighborhoods to work closely with at-risk youths.  More recently, Gerson volunteered to work with Rainbow Babies and Children's Hospital on their Car Seat Safety program.  In that role, Gerson helps to educate the public on infant car seat safety and installation.
When asked about Officer Martinez, Second District Commander Thomas Stacho stated, "Officer Gerson Martinez is humble, polite, soft-spoken, dedicated and is the very embodiment of a professional police officer."
It is because of his diligence to duty and dedication to the community he serves that the Cleveland Police Foundation is proud to name Patrol Officer Gerson Martinez as its Police Officer of the Month for February 2020.