The Cleveland Police Foundation proudly announces that the recipient of our Community Partner of the Month Award for February 2020 is John Gogerty!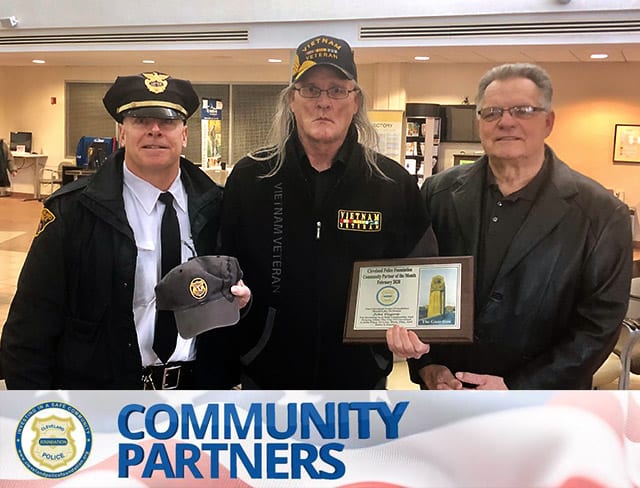 This past December, a 68 year-old Vietnam veteran, John Gogerty, was at Public Square when he witnessed a suspect escape from a Cleveland police car.  The suspect had been arrested on a warrant tied to a burglary ring when he broke the door handle and escaped from the back seat of the vehicle.
The police officers ran after the suspect and captured him, but the man resisted.  Gogerty saw the officers struggling to maintain control so Gogerty jumped in to assist, though in the process, injured his right hand.
Gogerty says that despite his injury, he would again make the effort to help anyone who needed assistance.  He says he knows that the police officers appreciated the support he provided.
Thanks to John, the suspect was indicted along with several others for an eight-month burglary spree!  The accused will also be facing additional charges related to this attempted escape and resisting arrest incident.
The Cleveland Police Foundation wants to thank John Gogerty for these efforts and for putting himself in harm's way to back our Cleveland police officers.
It is because of his courage to protect the community and Cleveland Police Officers that the Cleveland Police Foundation is honored to name John Gogerty as its Community Partner of the Month for February 2020.