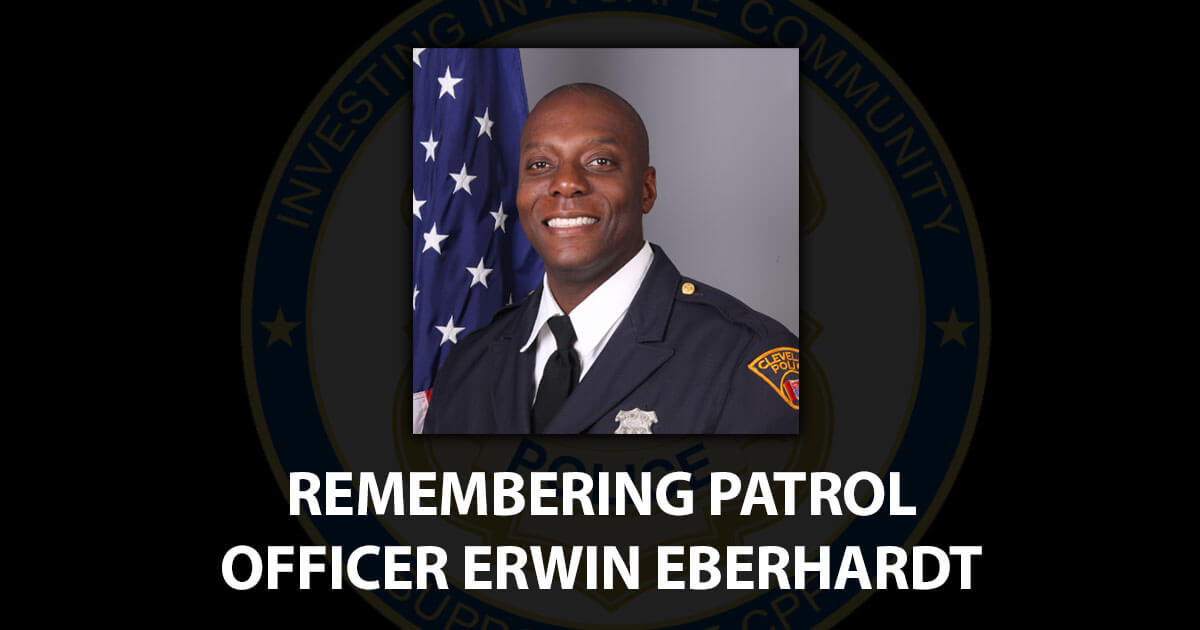 "It is with deep sorrow that I report the passing of Patrol Officer Erwin Eberhardt, a Police Officer of the Month for June 2017 and a recipient of the Edward P. Kovacic Memorial Police Officer of the Year Award.  Officer Eberhardt was respected by all who knew him.  RIP my friend." ~ Bob Guttu, CPF Community Outreach Coordinator
Our sincerest sympathy to the Eberhardt family and all who knew Patrol Officer Erwin Eberhardt.
THE CLEVELAND POLICE FOUNDATION HONORS OUTSTANDING COMMUNITY SERVICE
PATROL OFFICER ERWIN EBERHARDT (Airport Unit), along with Retired Detective Carl Bowers and Detective Michael Belle, volunteered for years with the Progress with Chess Program hosted by the Cleveland Metropolitan School District.  The program teaches students the rules of the game and gives them the skills to compete in chess as well as creating a positive interaction with members of law enforcement.  The three officers were on the chess team themselves when they were in high school at John Adams.
Thank you Officer Eberhardt, for your service and for passing on a legacy!