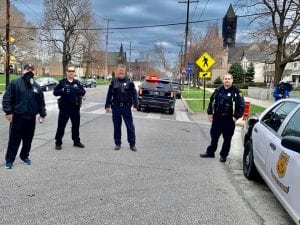 St. Augustine Hunger Center is known across the city for its meal delivery!
As the Cleveland Police Foundation, Community Relations, and the Second District pitched in over the holiday weekend, they were joined in force by the Easter Bunny!
On Easter Sunday morning, the officers and friends helped St. Augustine Hunger Center by delivering meals and directing traffic.
Nearly 3,000 holiday meals were delivered, making the day especially blessed!