The Cleveland Police Foundation is honored to recognize Patrol Officer John Halkiadakis as the December 2021 Police Officer of the Month.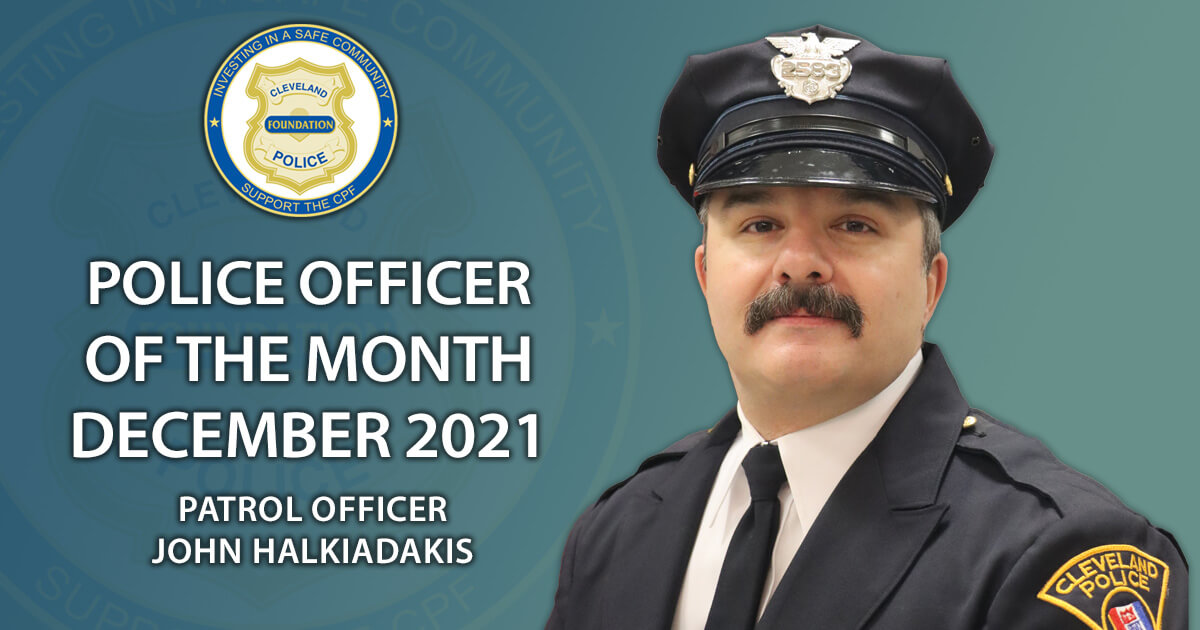 Patrol Officer John Halkiadakis of the Cleveland Division of Police Second District recently showed by his actions that he is always ready to serve his community whether he is on duty or not!
Recently while off-duty at his home, P.O. Halkiadakis was summoned to assist his good friend and neighbor who was obviously having a heart attack.  The officer immediately responded to render aid.  Without hesitation, Halkiadakis performed what was later determined to be lifesaving CPR on his neighbor until Cleveland EMS could arrive.  The neighbor has since recovered and credits John for not only being a good friend but also for saving his life.
Lieutenant John Farnsworth of the CPD Second District stated for this article that, "P.O. Halkiadakis works every day to make a positive impact in his community as a police officer.  He applied the training he had received in CPR and first aid and made an impact close to home as well.  This selfless act is indicative of his positive nature whether he is on or off duty."
It is because of his dedication to the community he serves and the lifesaving efforts he performed on his neighbor that the Cleveland Police Foundation is proud to name Patrol Officer John Halkiadakis its Police Officer of the Month for December 2021.
More about the Police Officer of the Month Program . . .