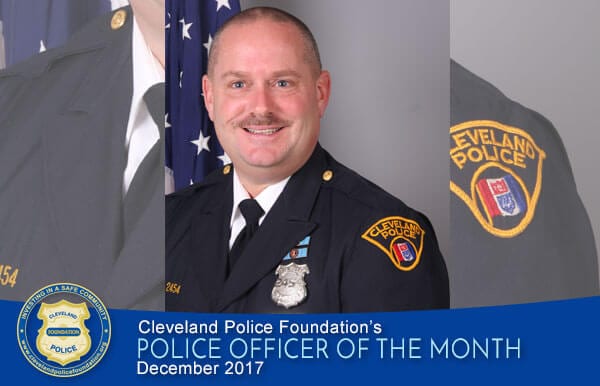 Patrol Officer Doug Nichols has been a member of the Cleveland Division of Police Canine Unit since 2013. He also serves the City of Cleveland by being a member of the Police Bomb Squad and Dive Team. P.O. Nichols and his K-9 partner Hugo, along with the other members of the Canine Unit, have participated in forty-plus community engagements. They have reached over 6,500 people-mostly children-through the Community Policing Unit, Cleveland area schools, and various media events.
P.O. Nichols and Hugo are a yearly hit at the Cops and Kids Fishing Outing sponsored by the Cleveland Police Foundation. Doug makes it a point to interact with the children and answer all their questions.
When asked about P.O. Nichol's work ethics, Sergeant Tim Maffo-Judd stated "Officer Doug Nichols always goes beyond the call every time he assists me, even on his own time, and always goes the extra mile for the community."
For his dedication and devotion to the community he serves, the Cleveland Police Foundation is honored to recognize P.O. Doug Nichols as its Police Officer of the Month for December 2017.