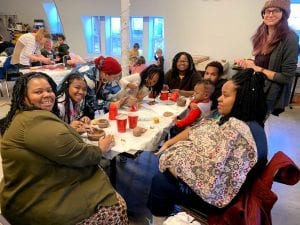 Art House, Inc. at 3119 Denison Avenue in Brooklyn Center on Cleveland's West Side, provides art classes for anyone in our community to attend.
Art House directors reached out to Officer Diaz and Officer Calhoun from Community Relations to ask for police officers to participate in making ceramic bowls. The directors' intention was for all who attended to build relationships and conversations with the CPD while sharing the love for art.
Thank you Art House for helping bring our officers and the community together!!