Second District Clothing Drive for the Homeless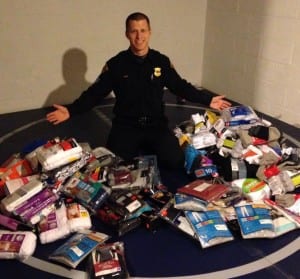 The first week of the Second District's effort to gather clothing for Cleveland's homeless men and women is a great success! The effort, lead by Sergeant Mitch Sheehan, has gathered 679 pairs of socks and almost 500 pair of underwear (socks and underwear are the most requested items of clothing in shelters). For those still considering donating, items of clothing can be dropped off at the Second District now through February 2, 2015, 3481 Fulton Road.
Many thanks to those who have donated!!!