Shaun had his bike stolen in the area of East 140th Street and Kinsman Road.
The teenager works at a church and the bike was his only means of transportation.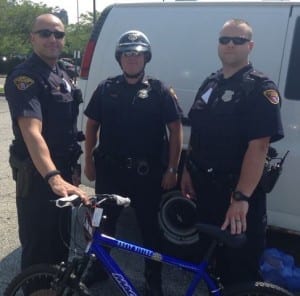 After taking the report, Officer Rick Stone and Officer Belal ILain with the 4th District asked "Cops for Kids" to help replace the bike. The officers even pitched in to help purchase the new bike. Read More..
"For more information, visit www.clevelandpolicefoundation.org."